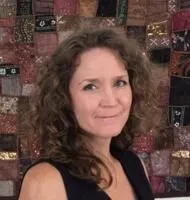 Jennifer Trolio is a Licensed Clinical Social Worker (LCSW) who has worked in the social services field for the past 20 years.
Jennifer provides clinical services to people of all ages, however, the majority of her practice focuses on working with children, adolescents, young adults, and families using a strengths-based approach to facilitate the problem-solving process.
Prior to becoming a private practitioner, Jennifer gained experience working as a child and family therapist in a community mental health organization, and as an agency-based social worker. In addition, she worked as part of a clinical team in an inpatient hospital for the rehabilitation of chemically dependent adolescents.
In her current practice, Jennifer provides psychotherapy and supportive counseling to address a variety of mental health and life concerns. Some areas of focus include depression, anxiety, AD/HD, child abuse and child neglect, adoptions, drug/alcohol abuse, childhood fears and phobias, parenting, parent/child conflict, divorce reactions, and stress management.
Working within a variety of clinical and community settings has provided Jennifer with a broad understanding of the human experience. She brings to her practice years of professional experience, understanding, compassion, and the ability to inspire hope and creativity.
Jennifer can be contacted at
[email protected]
. Jennifer's hours are Monday-Friday, 8:15 am-2:00 pm.
You can schedule an appointment with Jennifer at
http://alliedbehavioralhealth.fullslate.com
.