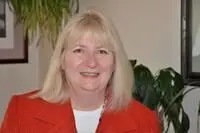 Dr. Sarah Michele Marvian is a licensed Psychologist in both Pennsylvania and Delaware. She graduated in 1998 from Temple University's Counseling Psychology Program with a doctoral degree. She has been working in the field of mental health for over 20 years and has delivered services in a variety of settings to a variety of age groups. She has worked in schools, universities, outpatient clinics, employee assistance programs, and in clinical training programs for both psychologists and counselors.
Theoretically, Dr. Marvian's work is guided by the developmental and emotionally-focused points of view, and her attitude is that of a guide who uses her educational, therapeutic, and training skills to "walk along" with her clients as they move toward their goals.
Among all of the tasks she has performed in her career, therapy and training are among her favorite ones.