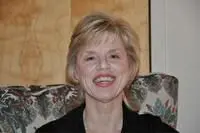 Dr. Kathleen Dobek is a Clinical Psychologist (Psy.D.) specializing in individual and couples therapy.
As a seasoned psychologist, Dr. Dobek works with adults and couples. Her primary areas of clinical experience include depression, anxiety, couples therapy, substance abuse and other behavioral addictions, life transitions, and women's' issues.
Each client is a unique individual who comes to therapy with a particular concern or problem which they are interested in exploring and making a positive change. Therapy can give a client the support they need to translate ideas and insight into action at a pace and level of challenge that is comfortable, safe, and realistic for the client and personally owned by the client. In therapy, Dr. Dobek includes frameworks and techniques from different models of therapy -- cognitive-behavioral, humanistic, and insight-oriented. Therapy may primarily involve verbal interaction with the therapist, but homework assignments that include pertinent readings, self-assessment exercises, and practicing new behaviors and ways of thinking about a situation or problem are also an integral part of Dr. Dobek's therapy.